ICE Plugin Frozen
Koxka ICE Plug in is a range of top-quality plug-in refrigerated multi-deck cabinets.
They offer flexible installation and efficiency for store surfaces, improving the shopping experience.
The range of freezer showcases features models that have been designed to create selling spaces, providing solutions that combine three basic concepts: Refrigerated, Mobile and Personal
Refrigerated: Designed for the correct preservation of sensitive products and tested in Koxka's laboratories. Experts in refrigeration solutions
Mobile: they can be attached, joined, etc. and feature wheels that allow you to move them anywhere
Personal: Fully customizable with different colors, fenders, etc. and with optional equipment possibilities
The Koxka ICE range of vertical multi-deck freezer cabinets offers different models to display frozen products:
Open and closed islands
Chest freezers
Cabinets
Mixed freezer cabinets
Designed in compliance with the Ecodesign directive to reduce the environmental impact.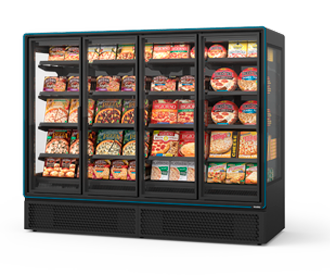 kP Cobalt Closed is a vertical plug - in cabinet with triple door for frozen product, with maximum product visibility and high storage capacity. The stand out for the perfect preservation of the product and optimize the space inside the store.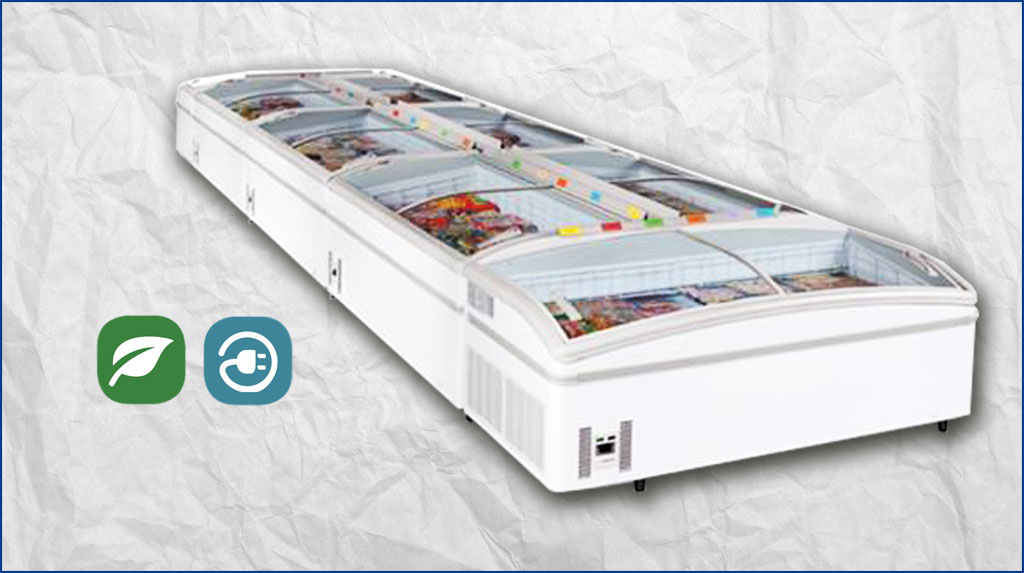 Plug-in frozen chest Joinable to form lines or islands back to back.