Koxka, sponsor of Eurovent Summit Seville 2018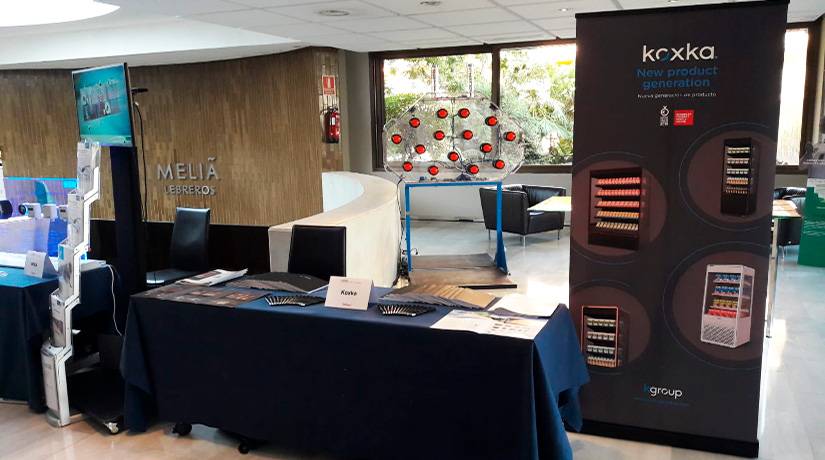 Each second year, the Eurovent Association, Eurovent Certita Certification (ECC), and Eurovent Market, Intelligence (EMI)welcome the Indoor Climate, Process Cooling, and Food Cold Chain industry from Europe, the Middle East, and Northern Africa to their EUROVENTSUMMIT.
This year it took place from 25 to 28 September in Seville at the Meliá Lebreros hotel. Kgroup under its commercial brands Koxka and Kobol has been present with its collaboration as a connectivity supporter.
With on average more than 400 manufacturers, industry associations, engineering societies, laboratories and political decision-makers participating in around 40 meetings, seminars and events, it has developed into a major meeting place of our industry with a reach beyond the EMEA region.
Jesús Beraza our Vice President of Marketing and R&D in turn Vice President of Commercial Refrigeration of Eurovent, within Spanish Industry Symposium, made his presentation explaining the situation of the Ecodesign and Energy Labeling regulations. In addition this year the 60th anniversary of Eurovent was celebrated. So, on the 27th from 19:00 – 23:00h  took place at the Hacienda the Vizir "60 Shades de Eurovent", an event that was supported by Koxka and finished off with a spectacular show flamenco.