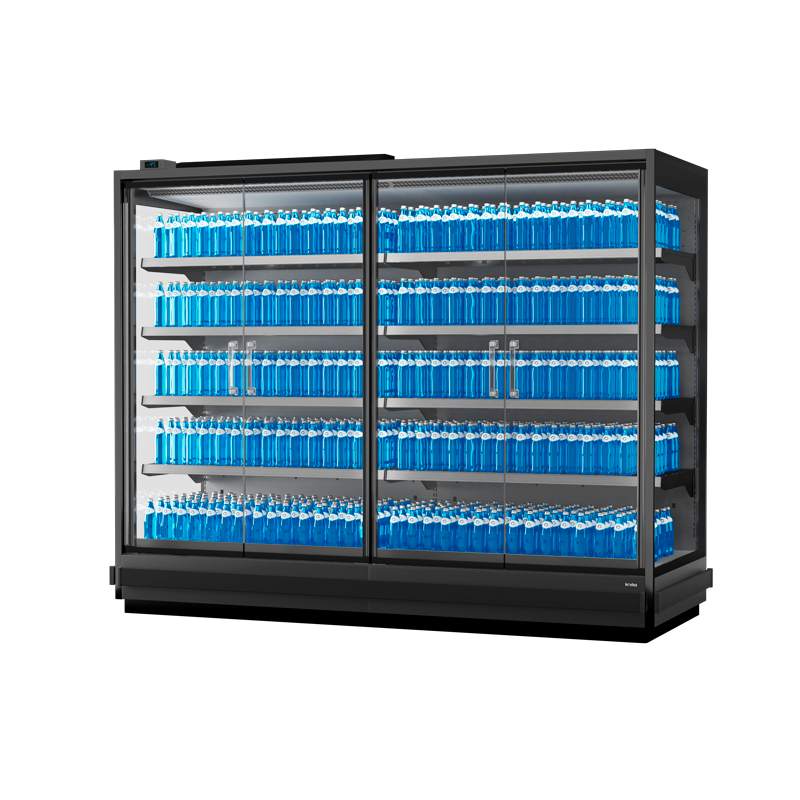 kR OCEAN CLOSED
ICE Multidecks

The new remote multidecks with doors, developed with the experience of more than 50 years in this sector, have achieved our objectives, which are based on these 4 drivers:
Energy efficiency: thanks to the development of the new K System refrigeration system, we have achieved one of the most efficient cabinets on the market.
Increased openness and product vision: the openness of these cabinets has been maximised thanks to the reduction of the decorations.
Maximisation of the load capacity: we have achieved an increase in the volume of product displayed in a smaller space occupied in the shop.
A renewed, minimalist and modern design.
All this, without neglecting the other aspects that make Koxka a benchmark brand in the market: robustness, durability and easy maintenance.
Classification of the reference model according to Regulation (EU) 2019/2018 on Ecodesign. Consult EPREL database for different configurations.