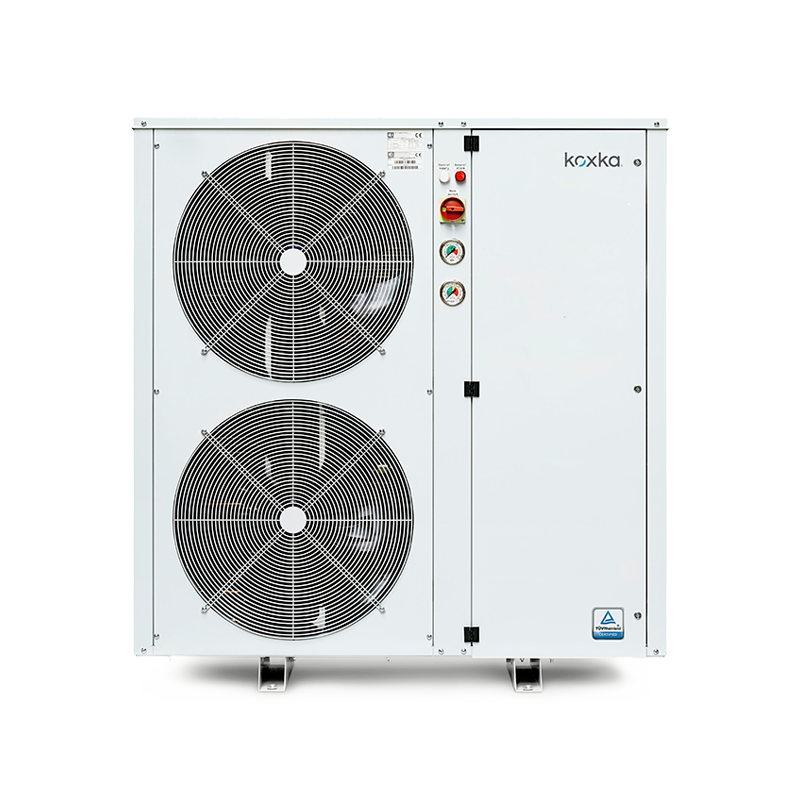 Artik CO2
The new ARTIK CO2 is a compact condensing unit created for customers looking for an innovative and ecological solution for refrigeration applications such as supermarkets, restaurants, petrol stations, fish markets, butcher shops, bakeries, convenience stores, milk cooling…
This advanced and unique solution has been developed in collaboration with ILK Dresden – Institut für Luft and Kältetechnik (Institute of Air Handling and Refrigeration of Dresden – Germany).
Refrigerant: CO2
Condensing Units from 5 kW up to 15 kW
kU ARTIK-5 CO2 MT
kU ARTIK-15 CO2 MT
kU ARTIK-8,5 CO2 LT
CO2 NATURAL REFRIGERANT: Minimal impact on environment (GWP=1).
PLUG & PLAY: Units are commissioned at the factory as a guarantee of the whole ARTIK product range.
LOW REFRIGERANT CHARGE: Less need of refrigerant thanks to Micro-channel gas cooler.
RUNNING UNDER HIGH AMBIENT TEMPERATURE: Approved up to 43ºC ambient.
ADVANCED AND EASY CONTROL: Thanks to the driver with PLC. Bringing an accessible SD card configured for much smoother and safer regulation.
LOW NOISE LEVEL: EC fans and sound-proof housing.
SERENITY AND CONFORT: Preventive maintenance thanks to remote diagnostic, data acquisition and adjustment of settings (option).
ECODESIGN 2018: High SEPR values in the market.