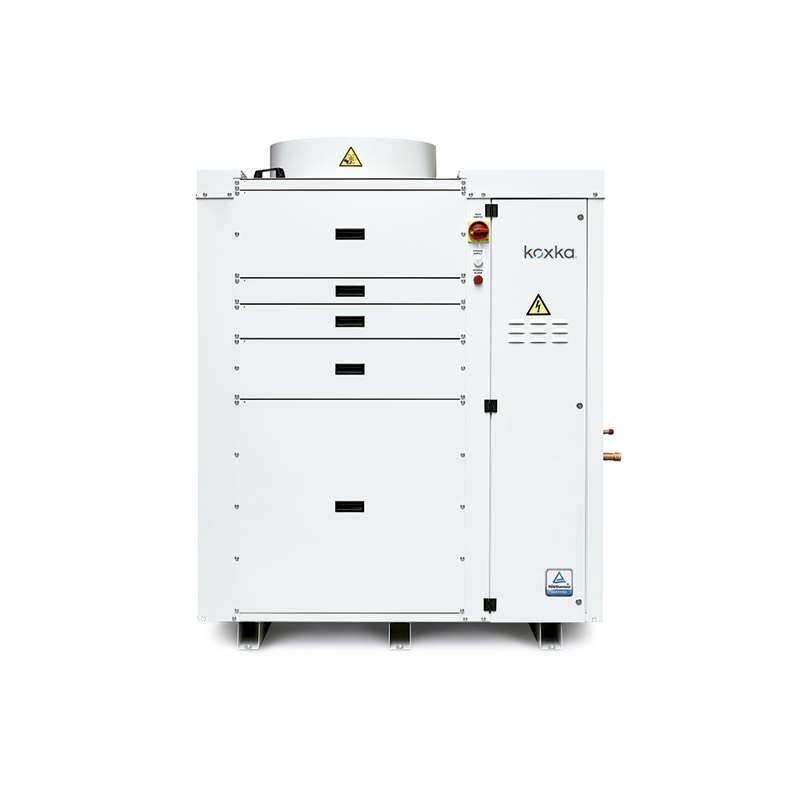 Artik inside
The new Artik inside, an innovative and ecological solution for indoor installations. High Pressure air ducted unit. Already follows future standards, compliant with the ECOdesign 2018 directive. On site adjustable air exhaust positioning angles.
Multifluid: R134a, R404A, R407F, R448A, R449A, R513A.
Condensing Units from:  11 kW up to 20 kW on MT and 10kW on LT
High-pressure fans (120 Pa).
kU ARTIK inside-17 MT
kU ARTIK inside-21 MT
kU ARTIK inside-26 MT
kU ARTIK inside-10 LT
MODULARIDAD: Modulación de la capacidad entre el 15% y el 100% gracias a la tecnología Inverter y los ventiladores EC.
VENTILADOR ESPECIAL DE ALTA PRESIÓN: La presión estática externa óptima más elevada, 120 Pa, relacionada con la disminución de la eficiencia.
AHORRO DE ENERGÍA: 30% menos de consumo que las unidades ON/OFF.
POSICIÓN DISPONIBLE DEL VENTILADOR: Posicionamiento in situ de la salida de aire ajustable. Ángulos de 0º, 30º, 45º, 60º, 90º.
REDUCCIÓN: de metros de tuberías y carga de refrigerante.
PLUG & PLAY: Unidad compacta montada y probada en fábrica.
FIABILIDAD: Menos arranques, arranques más suaves a partir de 30/40 Hz y, por tanto, menos esfuerzo del motor.
CONTROL AVANZADO Y FÁCIL: Gracias al controlador con PLC que incluye una tarjeta SD accesible y configurada para una regulación mucho más fina y segura.
SERENIDAD Y CONFORT: Mantenimiento preventivo gracias al diagnóstico remoto, la captación de datos y los ajustes (opcional).